The National Top 100 Trial Lawyers Award
Accident? Injured? We Have Answers
Minnesota Personal Injury Lawyer. Have you been injured in an accident? If you want to hire the best personal injury lawyer you can find. Our Detroit Lakes personal injury law firm has been helping people injured in accidents and injured at work for more than 40 years. We are skilled and experienced accident and mediation lawyers.
Your first consultation or meeting is a free – no charge consultation. If you think you need a lawyer for an accident, you can call us on the phone whenever you have a question. You can stop by our office in Detroit Lakes, Minnesota, even without an appointment.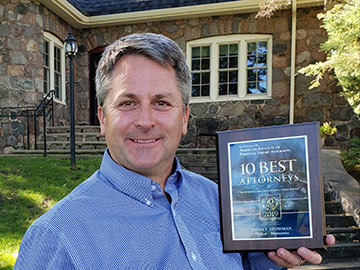 You have rights. The person who caused your accident is responsible to pay for the damage he or she caused. If someone was negligently injured or killed, there will be a claim for the loss. If you were injured in a car accident, your own car insurance might pay for your medical bills, even if the accident was not your fault. Accidents are a lot of work and a huge hassle. Our law firm will help you sort through the paperwork.