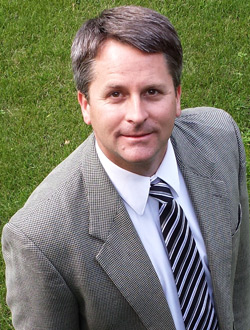 Detroit Lakes, Minnesota Personal Injury Lawyer.
The Stowman Law Firm, P.A., in Detroit Lakes, MN, has experience helping clients injured in accidents and hurt at work for 50 years – since David Stowman opened his law office in Detroit Lakes in 1972.  Since then, the Stowman Law Firm, P.A., has flourished as the northwestern Minnesota personal injury attorney and wrongful death law firm.  
Fargo Personal Injury Lawyer.
After being hurt in an accident, you want to hire the best personal injury lawyer you can find. David Stowman and Jeff Stowman have been repeatedly recognized for their experience and accomplishments by other lawyers. Jeff Stowman was named a 2005 Minnesota Rising Star by Minnesota Law & Politics magazine, David one of 15 Minnesota Attorneys of the Year for 2004, by the weekly legal publication Minnesota Lawyer.
Talk to a Lawyer, not a phone bank or chat room.  

In 2003, Jeff was named one of Minnesota Lawyer's "Up and Coming Attorneys."  David and Jeff have been selected as Minnesota Super Lawyers by Minnesota Law and Politics magazine and by Minnesota Super Lawyers magazine every year since 2007 – 15 straight years!
David was the president of the Minnesota State Bar Association (MSBA) in 2004-2005.  Read David's MSBA President's Page Newsletters.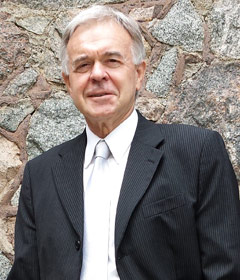 David is the recipient of the 2014 Minnesota State Bar Association's Lifetime Achievement Award.  The Award honors lawyers who have continually displayed commitment and contributions to the Bar, the legal profession, and the public throughout their career.
He is a board member and the 2011-12 and 2012-13 Chair of the State of Minnesota Board of Public Defense.  A big part of the job includes fighting for funding of the state's public defender system.
Outside of his law practice, David has always stayed very busy in the Detroit Lakes community.  He has served as an alderman on the Detroit Lakes City Council, Commander of Detroit Lakes VFW Post 1676, Chairman of the United Way Fundraising Drive, and Admiral of the Detroit Lakes Jaycees Water Carnival. David has run 16 marathons and 16 half-marathons since 1996.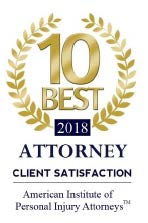 Jeff is active in the Detroit Lakes community as well. He is a past Board President of the Boys & Girls Club of Detroit Lakes, leading the club that he attended 30 years earlier through a fundraising and building project.  Jeff is past president, board member, and Kiwanian of the Year of the Kiwanis Club of Detroit Lakes. Jeff was a founding member and 2006-2008 Co-Chair of the City of Detroit Lakes Community Strategies Committee, which led the charge to use the Highway 10 Realignment Project as an opportunity to beautify and improve Detroit Lakes, and worked to bring the Heartland Trail bike and multi-use trail through Detroit Lakes. Jeff is a 2013-2016 member of the Detroit Lakes Youth Hockey Board of Directors and its 2015-16 Board President.
Jeff coached both boys' and girls' youth hockey for several years with the Detroit Lakes Youth Hockey Association, received a 2009 3M Minnesota Hockey Coaching Recognition, and was a 2009 Liberty Mutual/USA Hockey Responsible Coaching Award runner-up. Jeff continues to play hockey with the Detroit Lakes Rhinos old-time hockey team, and has participated in the Minnesota Barrister's Cup hockey tournament. Jeff is a ski and snowboard instructor at Detroit Mountain Recreation area. Jeff is a past member of the Executive Committee of the Minnesota Association for Justice (MAJ) and is an emeritus member of the MAJ Board of Governors. Jeff is also a member of the Minnesota State Bar Association.
The auto accident attorneys at the Stowman Law Firm help clients after car accidents in Minnesota and after car wrecks in North Dakota.  What is the first thing you should do after a Minnesota car or truck accident?  Click here.