"I'm not the type to sue after an accident."
"I've never called a lawyer for a car accident before."
"I don't care about the money, I just want to get my car fixed and ambulance bill paid."
"I've never been in a car accident, and now I don't know what to do."
Our Minnesota personal injury attorneys hear this often from new clients. New clients call our law office after a truck accident or a car crash, or after someone has been killed in a wrongful death accident, and it is the first time they have ever called a lawyer. They are nervous. Some people don't want anyone to know that they called us.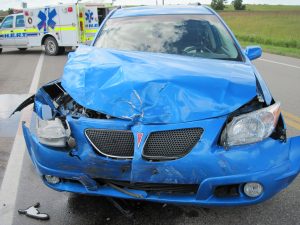 Your telephone call, email, or office visit is confidential.
We answer questions about your accident when you contact our personal injury lawyers. We will help if we can, and tell you if we cannot help. You might call an attorney for your car accident, tell him or her what happened, only to hear, "I am too busy to help." You hear the words, and you can tell it is not true. If you do not like that response, call our law firm. We will give you straight answers.
You only know if you need a lawyer for your accident if you ASK!
Our personal injury lawyers might not be able to help. You might not have a claim after your car or truck accident. Our personal injury attorneys handle accidents in Minnesota and North Dakota. But, you only know if our lawyers can help if you ask us.
You can CALL, EMAIL, use the "I Have Questions" form on this page. You can schedule an office visit at our Detroit Lakes office. You can check the Frequently Asked Questions page on this website. You can SEARCH our website using the box, above. Chances are your question is answered somewhere on our website. Your first contact is FREE – no charge.
Remember, even if you never thought you would call an attorney for an accident, even if you are nervous because you do not want to hurt someone, even if you just want your car fixed, or even if you wonder what happens if you cannot work in the future, there is one good thing about a car or truck accident.  There is probably insurance to pay for your car, pay for your medical bills, and pay for your pain and suffering.  The person who caused the accident will probably not pay a penny out of pocket.  That person will probably not even pay for his or her own lawyer.  And remember, bringing an insurance claim will not make anyone else's insurance rates go up!
If you have questions and want straight answers, ASK!