Minnesota Personal Injury Attorney post:
A woman from Gatzke, Minnesota, was seriously injured and an Alexandria man died following a two vehicle collision on Highway 219 near Thief River Falls Wednesday afternoon, November 6, 2019.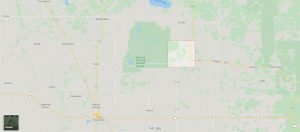 The State Patrol says just before 4:30 pm a Nissan Frontier was southbound on MNTH 219 and a Jeep Grand Cherokee was northbound on MNTH 219. The Frontier entered a curve in the roadway and crossed over the center line colliding with the Jeep Cherokee. The driver of the Frontier, 58 year-old Kevin McCormick, of Alexandria, Minnesota, and the driver of the Jeep, 43 year-old Samantha Lunsetter, were airlifted from the scene with life-threatening injuries.  McCormick died at Altru Hospital in Grand Forks.  Lunsetter, the driver of the Jeep, was airlifted to Sanford Medical Center in Fargo with life-threatening injuries.
This is a horrible and tragic car accident.
Generally, a personal injury lawyer can answer questions after someone is hurt in a car or truck crash.  Questions like:
When should I call an attorney?

The sooner the better.  You will have questions immediately.  You can ask your questions for free.

Who pays the ambulance, helicopter and hospital bills?
The other driver caused the crash, so what does his insurance company pay for?
This accident was near Thief River Falls – who do we call?
There is no obligation if you contact our office.  The phone call, email, or office visit is free.  You can call on behalf of a friend or family member.  Sometimes that is the best help you can offer the family.
Credit: KDLM Radio, Detroit Lakes, Minnesota