This car/SUV crash caught the attention of our North Dakota wrongful death lawyer.  This SUV crash killed a great-grandmother.  A Fargo, North Dakota, woman is accused of causing the
crash when she was texting and using Facebook on her cell phone when she rear-ended the SUV carrying the older woman.
This fatal car crash happened on I-29 north of Fargo, ND, near Hillsboro, early in the afternoon in May, 2014.
This is a worst case scenario of distracted driving.  Conduct that is innocent in the passenger seat – looking at pictures on Facebook and texting, became deadly for a driver behind the wheel.  This young driver was distracted and appears to have caused a fatal car crash.  The distracted driver was charged with negligent homicide as a result of the accident.  A search of the driver's cell phone after the crash showed she was looking at Facebook photos and had been sending texts since she left Fargo.
A crash reconstruction concluded that the young woman was driving her car about 85 mph.  She did not brake before rear-ending the SUV in the passing lane of I-29.  A witness to the crash saw the SUV make a U-turn into the passing lane of I-29, as the distracted driver approached from the rear in the same lane.  The lack of skid marks before the impact indicates that the young woman did not see the SUV before rear ending it, and was driving distracted.
This crash also demonstrates the difference between distracted driving and safe driving.  The witness to the crash noticed the SUV with its brake lights and turn signal on before the crash.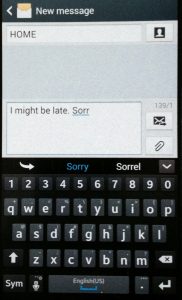 The witness – paying attention to the road and not driving distracted – recognized a potential unsafe situation before it happened.
The great-grandmother was pronounced dead at the scene of the accident.
The personal injury attorneys at the Stowman Law Firm, P.A., can help after someone is killed in a car or truck crash.  An accident like this typically triggers a wrongful death claim.  Our office represents people in wrongful death accident claims in North Dakota and Minnesota.  Our North Dakota personal injury attorney can answer questions.
If you or someone you know is in a terrible situation like this, call a personal injury attorney.  You have questions.  A North Dakota wrongful death lawyer has answers.